The Yoga Sanctuary Boutique is a hidden treasure for the yoga practitioner. The Boutique was opened in August 2007 to offer Punta Gorda a place to purchase fun and innovative clothing. Just as we keep our studio "green," we have also maintained a promise to keep 50% of our inventory sustainable and/or organic. We also have all of the essential items for your yoga practice including eco-yoga mats, blocks, bolsters, CD's, and the list goes on. If you need something that we don't have, we are happy to special order it for you!
Hours:
Mon – Thurs: 8am – 4pm, Fri: 9:30 – 2pm; or 30 minutes prior to and following every class on schedule.
Policies:
We offer credit or exchange within 14 days with a receipt.
Opened audio and video items are non-returnable and non-exchangeable.
All sale items are final.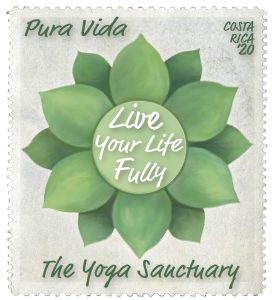 Pura vida
is a Spanish phrase often heard and used in Costa Rica. It translates to pure or simple life. But more than that, it is a way of life and implies living life to its very fullest, being present to—and grateful for—the simple miracles that surround us every day. Join The Yoga Sanctuary for this Costa Rican Yoga Retreat and fully embrace the
pura vida
experience!